ElenQ Technology is a Research and Development company. This means we learn for you and give you the knowledge back in a way you can use it freely, following our ethics.
We also offer training and engineering as secondary services, which means we can help you with that project that never gets finished because you must focus on more important things like clients and maintenance.
Our experience is based on Software and Electronics but we also have a background on arts, design and other fields. The fact is that we are engineers and our main talent is learning anything so don't hesitate to contact us if you think we can help you.
Ethics ¶
We support free knowledge and we consider our clients must have access to everything we develop for them so that they can audit and edit it without restrictions. That's why only deliver free software and free documentation.
On the other hand, we believe we all have impact in the society so we carefully select the projects we work on, avoiding projects that we consider that don't have a good impact in the society: that are incompatible with human rights, abuse vulnerable collectives, etc.
Also, we have a really strong compromise with the free software movement because it helps us make our everyday job. For that reason, we spend some of our effort supporting free software in terms of funds or development time.
Products ¶
R&D: Research and Development
We primarily focus on Research and Development. Our main goal is to push our clients forward technologically speaking.
The service is flexible and can focus on research, making reports about the state of the art in a certain area or about possible alternatives to solve an issue, or can be focused on development, delivering a proof-of-concept, a mockup or a fully-featured solution.
Our commitment is to transfer all the knowledge we adquire during the process, so our clients are able audit, edit or continue the research in their own. For that reason, and following our ethics framework, we deliver everything under a free software license.
Training
We also offer advanced training in computer science, mostly programming, as a supplementary service as part of our technological grow model.
The training is aimed to provide our clients a way to improve the technicall skills of their teams, make them learn a new technology or make newcomers learn the tools and philosophy of the company, among others. In any case, they ease to set up a highly-skilled team that deeply understand their job and the tools they need.
We focus on the transmission of the technical basis in order to encourage critical and independent thinking that serves as a robust basis to keep learning and researching.
Who we are ¶
ElenQ Technology wouldn't be possible without all the people around it, who support and help us unconditionally. Despite not being part of ElenQ Technology officially, they deserve to be mentioned at least in these lines, even if they are not listed below.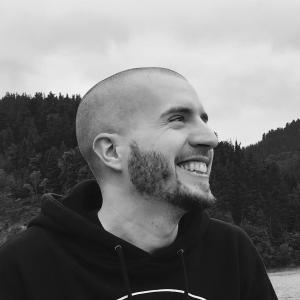 Ekaitz Zarraga
Telecommunication engineer (EEE equivalent) by training, 10 years of experience as a programmer and a lifetime of R&D, Ekaitz is the one man army of ElenQ Technology.
He says his only talent is learning. He founded ElenQ Technology with the idea of inspiring others to make a better world helping them with the difficult task of going out of their comfort zone.
He writes about his work at ElenQ Technology in his blog.