About
ElenQ Technology was created with the main goal of helping people and small to mid-sized companies to grow technologically, giving them the chance to dedicate some resources to Research and Development even if they are not able to maintain their own R&D department.
Training and engineering are secondary services we consider we must provide to be coherent with our goal. The reality is the clients we target usually need to put training aside and are forced to develop their ideas in their free time because they are too busy in their main activities. We believe we must help with that too in order to speed up the technical growth of our society.
Our team is formed by flexible and open-minded people who love to learn new things, that's the reason why we can fill that gap. We are interested in almost every field and our background is broad.
The company is formed by: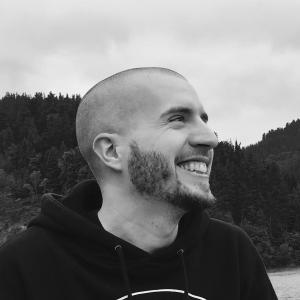 Ekaitz Zárraga ¶
Founder of ElenQ Technology. Telecommunication Engineer.
He is the one man army of the ElenQ Technology. He works as Research and Development engineer but he also makes everything else at the moment.
He usually says his only talent is learning. He founded ElenQ Technology with the idea of inspiring others to make a better world helping them with the difficult task of going out of their comfort zone.
He's interested in almost everything. You can check his CV here.
Our Principles ¶
ElenQ Technology is built on top of he principles of free knowledge and social justice we believe in. Our principles aim to build the maximum trust in our clients and contribute to a free society.
We support the free software and hardware community.
We keep it simple, we follow KISS philosophy.
We consider communication to be a fundamental part of the R&D process.

"The single biggest problem in communication is the illusion that it has taken place."
— George Bernard Shaw

We never propose anything you don't need.
We practice Ethical Innovation.
Ethical Innovation ¶
Ethical Innovation is a group of rules which define the points that any innovation process must fulfill to be ethical and contribute to a better society.
Project selection
Only take part in projects which respect human rights, human effort and human experience. Practice Ethical Design.
Free as in Freedom
Use copyleft licenses so the clients are free to audit, change, copy and redistribute the solutions.
Documentation is Freedom
Dedicate special efforts to document all the taken decisions, this allows the client to understand everything or ask a third party for help.
Give back to the commons
Share what you learn, don't hide it as a treasure. Knowledge must be open. A democratic society is impossible without democratic knowledge.
More information
If you want more information don't hesitate to contact us.
Support
If you agree with our values and want to help please consider supporting us.